Don't just take our word for it, hear from our clients​
Newland Construction, Inc. is a family run business in operation since 1982! We have an A+ rating
Mike and Eddy, Fullerton, CA
Behm Residence, Fullerton
Segura Residence, Yorba Linda
Miller Residence, Huntington Beach
Crapenhoff Residence, Long Beach
Griffith Residence, Fountain Valley
Seligman Residence, Orange County
Sawyer Residence, Brea
De Anda Residence, Yorba Linda
Passarella Residence, Yorba Linda
Dale and Lori Smith, Orange
Bob and Belle Hara, Long Beach
Mike and Eddy, Fullerton, CA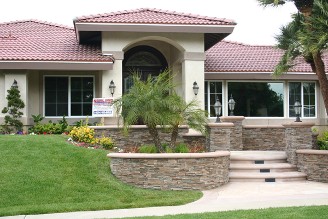 John and Terry Both of you have busted your butts for over a year. Your hard work has not gone unrecognized. I am so happy the way the house has turned out. It is exactly what Eddy and I dreamed of.

Thank you.
Behm Residence, Fullerton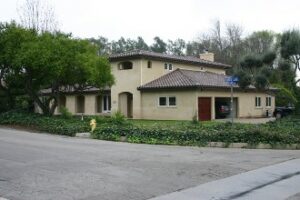 John and Terry,
Thank you very much for the great job you and your team did to complete the remodel of our "tear down" at 840 Rodeo Rd in Fullerton and build our new home. Our satisfaction is based on the completed job, but several things in particular should be mentioned.
First, you brought the project in on budget. Second, you brought it in on time and this includes a couple of unexpected delays that could not have been foreseen. Third, most of your workers and the subs you hired were great to work with. In particular, carpenter Dave George helped us in many ways that went beyond expectations and acted as your foreman on the location. Please thank him for us. Lastly, both of you were available to help and reassure when we had simple questions or when important decisions needed to be made.
These are only a few of the more important reasons why we are satisfied with the work Newland Construction did. We would be glad, and already have, share our complete satisfaction with any potential customers you might have.
Once again thanks for everything,
Clayton and Marla Behm
Segura Residence, Yorba Linda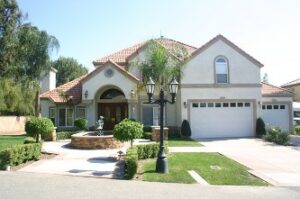 John and Terry,
When my wife and I first spoke with Terry about building our home we told him that we were on a tight budget and had to stay very close to it. Terry said that it would not be a problem and that he and John would work with us on staying on it.
This was their first time constructing a new home in the city of Yorba Linda and from the beginning they ran into several obstacles regarding city codes that were sometimes ridiculous. But, they were able to work through each obstacle and get the job done.
During every stage of the construction they made sure we were well informed and that we were pleased with the work. His staff was also well informed and very professional.
We highly recommend John and Terry Booth for any construction job; we were very pleased and very happy with how our new home turned out. We love living in in.
Thank you both for the great job.
Regards,
Manny Segura
Miller Residence, Huntington Beach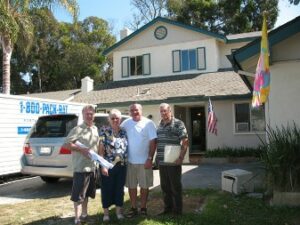 Just wanted to let you guys know how much we enjoy the new home. We finally got back online with our International Students, Inc. college student ministry by hosting 60 people the Saturday before Easter. We had our annual Easter Egg hunt with the international students. Then we scheduled our regular ISI Friday night event at our house for the first time since the construction. Many of the students who had been to our house before couldn't believe the change (they kept driving by the house, back and forth, thinking they were lost). It's a great venue for them and home to us. I count my blessings every day and meeting Newland Construction is certainly one of them! God bless you all!
Crapenhoff Residence, Long Beach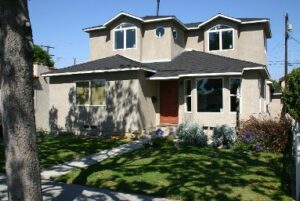 Dear John and Terry:
We would be honored to be added to the list of happy, satisfied remodelers. We welcome any inquiries that future remodelers may have about Newland Construction. In our minds you stand as the benchmark for true professionals.
When David and I took ownership of the house that his grandparents had built (literally) in the early 40′s we knew that some day we would need to remodel it if it was going to serve our families needs. We discussed over a period of two years that we could do to preserve the legacy that we had been given and after much research and several proposals we decided that going with you organization was the right choice for us. We could not have been more right.
How do we begin to thank you and your organization for the outstanding job that you did on our home remodel.We truly have realized a dream. Terry you helped us to take our ideas and make them a reality. Working with Perry the architect was wonderful, he truly listened to our concerns and his plans reflected exactly what we had envisioned for our new home. John was great to work with he was with us every step of the way and was always available to answer any questions that we had.
The workmanship of your craftsmen far exceeded our expectations; Bob, Louie and Easy were a dream team. They met each challenge of our 60 year old home and the results clearly show. Paul is a true artist; his tile work in our new master bath is beautiful. And we would be remiss if we didn't mention Susan. She was a pleasure to deal with, very professional and always willing to go the extra mile to assist in any way she could.
Overall it was a challenge to live in our home as you added a second floor master bedroom, bath and study as well as adding a family room onto our first floor. We weathered it all beautifully and have some wonderful memories of seeing it progress from our dream to reality on a daily basis. In the end we have you to thank for helping us to preserve a legacy and realize our dream.
Our Sincere Thanks;
David and Heidi Crapenhoft
Griffith Residence, Fountain Valley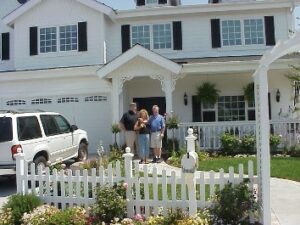 Dear Terry and John,
We first met Terry about four years ago when we were considering remodeling the home we were currently living in. We had found them through a contractor locator service on the Internet, and since they were a recommended contractor through the service we proceeded to contact them. We met with Terry and told him of our desires and showed him some rough sketches we had done. Terry took what we had given him and had plans drawn up so we could get bids on our remodel. After meeting and interviewing with four other contractors we decided Terry and Newland Construction were the right ones for our project. Terry was very straight forward and honest about both the cost and inconvenience of our remodeling and listened to what we wanted in our remodel.
Our story doesn't end there, however; it was just beginning. I found myself with plans for what I thought was my dream house, a contractor that I was sure would do a great job and a husband that suddenly seemed to have cold feet. For about a year Terry would call me once a month never making me feel pressured but just keeping in touch. Terry may never know how much that monthly call meant to me. I have found that today it is hard to get one call back from most companies let alone one a month. After one year of waiting I finally told my husband to either give me a good reason why we couldn't begin our remodel or I was going to call Terry and get started. That's when he hit me with a bombshell. He didn't want to remodel the house we were living in he wanted a house on a bigger lot where he could have a swimming pool and a three car garage. I was devastated. I loved my neighborhood and the plans for my new home. I told my husband he had a month to find a house we all agreed we wanted to live in and it had to be in the same school district. I also told him I wasn't going to help him look. Well my husband was right, about 2 weeks later he found a run down house on a huge lot in a great neighborhood about a mile from our current home.
After having new plans drawn up we gave Terry a call to tell him about the change and to ask him for a bid. We also called eight other contractors out which we interviewed and got bids from six. After careful consideration we decided once again that Newland Construction was the best choice for our project. Only now it was not a remodel but a whole house that was being built.
It took three days to tear down the house to the slab and about a year to build our 4,730 square foot custom home. It was a long process and frustrating at times but Terry and John did everything they could to make the experience as pleasant as possible. Building a home is not for the weak spirited. There are so many options, decisions and occasional changes to be made but a good contractor will make all the difference in the world.
We have been in our dream home for nearly eight months now and every time I turn the corner and my house comes in to view I get a smile on my face and a warm feeling in my heart. Everyone who comes over raves about the quality of construction and how beautiful the home is.
Thank you Terry and John from the bottom of our hearts for building us our dream house. It was a pleasure to work with you. We have recommended you to people who are thinking about remodeling and will continue to do so in the future.
Thanks again,
Monica & Rick Griffith
Seligman Residence, Orange County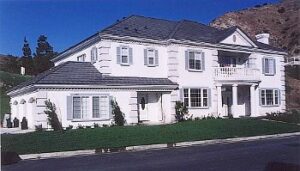 Dear Terry and John:
Please feel free to add my wife and I to your list of references of happy, satisfied remodelers. We have long recommended you to our friends and are more than happy to tell others of our experience with your company.
As you recall, we had searched for over a year for a builder to expand our one-story, five-bedroom 30 year-old house. In the end, your presentation and referrals convinced us you were not only the most reasonable, but the most competent and professional.
From the first time we saw Jesse's architectural plans until the last finishing touches, your performance matched your promises. You not only added about 550 square feet to our home, but transformed it inside and out.
It was a struggle, of course, to live in the house while you moved a laundry to a bedroom wing, turned a cramped master bath into a common one for the kids, switched a kitchen and formal dining room, added a master bedroom suite (with a walk-in closet, fireplace, retreat and separate office), replaced almost all doors and windows, added French doors and bay windows and a skylight, and completely refaced the front and re-stuccoed the sides and back. But when it was over, the finished product looked even better than we had ever imagined.
Thanks to you we are living in what is to us, a "dream" custom home at a price that others still find hard to believe. Our house is "living" proof.
Again, thanks, and good luck.
Yours truly,
Hyatt and Robin Seligman

——————

And a follow up to the above testimonial:

Dear Terry,

When you remodeled our former home… I did not think it was possible for you to improve on the job you did for us. But as I sat in our new home the other day, which you built for us… I realized your efforts on the new home eclipsed what you had done for us before.

The bottom line is this. We had a dream: to buy a lot and build a home that would fit with the other luxury homes of the neighborhood. We thought it was out of reach. But you sat down with us, took our rough plans and asked us to just give you a chance to show what you could do.

When you later showed us the elevations for a 5 bedroom plus study, 5 and 1/4 bath, 4149 square foot Georgian home with a portico, pediment, dentils and quoins you knocked our socks off! When we looked at the interior plans we were even more shocked. You had included soaring ceilings and a wall of windows in the back that brings the outside in. The you told us you could build it at a price we could afford. We didn't really believe it, but we had to try. So we signed up that night.

Well, you proved us wrong. And what is more amazing is, you did the whole thing within budget almost to the penny. The truth is, I always worried the actual house could never look as good as the artist's rendering. But I have to tell you, now that it's been built and the landscaping is in, that the real thing looks even better! See for yourself. I'm sending you a picture to prove it.

Thanks again,
The Seligman family
Sawyer Residence, Brea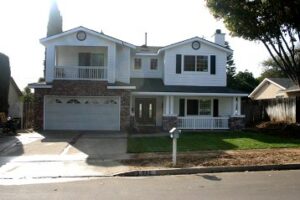 Dear John and Terry,

It has been a pleasure working with you over the past year. We are truly enjoying our remodeled home. The end result is even better then we had hoped for! Newland Construction is indeed a first rate organization. You definitely produce high quality work.

We interviewed several construction companies before we selected your company. Having been through some difficult experiences with contractors before, we wanted toe make sure we chose wisely. While we found a number of promising candidates Newland impressed us the most from the beginning. We checked references and found you have a history of positive experiences. We were impressed with the portfolio of your work and found your completed projects to be first rate. All of them were well designed and seemed to reflect a high attention to detail.

Lastly, I wanted to say that from the beginning we felt comfortable and at ease working with you. You made it clear that you wanted us to be happy with the end result and you followed through.

David and Pati Sawyer
De Anda Residence, Yorba Linda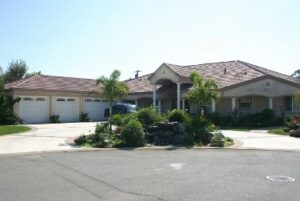 John and Terry,
In our business we had a basement that was in major need of repairs. We needed the work done in the evening and on a timely matter without interrupting the business. They were able to finish on time and meet the city requirement without having to close the business.
Since they had built my mother's home and my sister's they were highly recommended. I also was able to see first hand the job they were doing in those two homes and knew that they would be able to do my remodel without any problems.
The job turned out great and the basement is fully functional. I was very satisfied and recommend them for any type of construction work.
Regards,
Rafael H. De Anda
Passarella Residence, Yorba Linda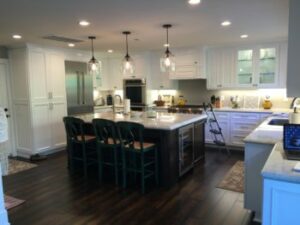 Working with Newland Construction was a pleasure. Owners (Terry & John Booth) were honest, ethical and professional throughout our project. We did a major "gut" and remodel of our entire downstairs level and transformed our 35-year old home into an open concept modern residence. The workmanship and end result were fantastic and far better than we imagined! We would not hesitate doing business with Newland Construction again and highly recommend them as remodeling experts. They took us from an idea, thru blueprints and structural engineering to a new beautiful home!!! Frank & Jami P.
Dale and Lori Smith, Orange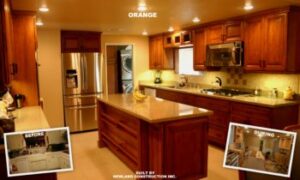 We saw Newland Construction at a home show in the fall of 2010. We were very impressed with their portfolio of work and their can do attitude. So we began to work on a kitchen, bathroom, and laundry room renovation in late January. This was an entire refurb of all three rooms. Additionally, the kitchen required extensive work as we moved the location of all appliances and added an island to the new layout. So this was a rather large and complex job with many laborers working simultaneously in our house.
The original timelines was for work to be completed in 90 days. As it turned out, all work on their part was completed in just under that time. This was something we truly did not expect as we had heard from many others of the unreliability of most the remodel teams out there. So we were very happy to have the job done in fewer days than expected. Also, the attention to detail and the quality of the finished work was exceptional with no flaws found in anything they completed. We were especially pleased with the kitchen cabinets as these were purchased from a custom cabinet maker that partners with Newland. The cabinets were made exactly as we ordered and were installed weeks earlier than any "big box store" could have accomplished.
Overall, I was pleased with our outcome as we now have a showroom quality kitchen with all the amenities. Newland is not the cheapest company in the remodel business – but if you want it done right and if you want it to be something you will take pride in for many years – give them your business.
Dale & Lori Smith
Orange, CA
Bob and Belle Hara, Long Beach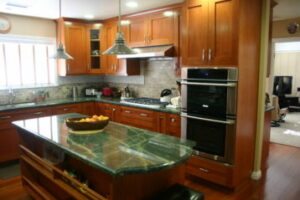 Dear Terry and John,
We would just like to say a word of thanks for the great job you guys did remodeling our house. It was finished right on the time schedule you laid out. Going into the project Belle and I were greatly concerned after hearing all the horror stories of remodeling a home. You guys from the very beginning were upfront with all the issues that may occur during the rebuild and that helped us get through the project. John was always accommodating when we had questions and always responded in a timely manner whenever we called. We would also like to say a word of thanks to your crew Bob, Dave, and Paul and the rest of the gang for their fine workmanship on the rebuild. We would recommend Newland Construction to anyone who is looking to remodel his or her home.
Best Regards,
Bob and Belle Hara
YOU WILL NOT BE DISAPPOINTED!
FREE CONSULTATION
ON YOUR PROJECT
Contact us for a FREE CONSULTATION on your home building or remodeling project.